There Is Something Wrong With You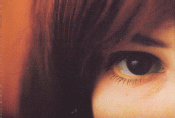 Freezed
Long Gone
Gone Too Far
Roll On
You Are My Star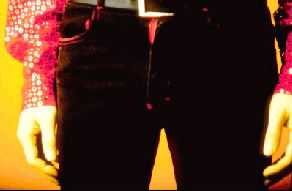 "Pop music as simply catchy and infectious as that of Polonsky's heroes The Beatles and The Monkees." - NY TIMES
"Jonny Polonsky has come up with a debut album to rival all debuts." - SF EXAMINER
"24 minutes of blissful heaven." - MTV ONLINE
"Simply put, Polonsky is the freshest pop star to emerge since Matthew Sweet." - PHILADELPHIA EXPRESS
"The kind of dazzling pure pop music that will remind listeners of those magnificent Liverpudlians, John Lennon and Elvis Costello. Don't guffaw. I'm telling you folks, he's that good." - RAYGUN
"I have seen the future of Rock n Roll, and his name is Jonny Polonsky" - STROBE
In 1996 Jonny Polonsky stormed the music world with the triple whammy of his brilliant, critically acclaimed debut album, "Hi, My Name Is Jonny"; a subsequent world tour with Frank Black, and a slot on that year's Lollapalooza. Unfortunately, shortly after the record's release, Jonny's label, American Recordings (Run by Rick Rubin and also home to the likes of Slayer and The Black Crowes) lost it's distribution deal with WEA, and Jonny lost his platform to stardom. In the meantime, Polonsky has been retooling his plans for world domination and now in 2001 he's once again ready to begin his ascent to the top with the release of his long-awaited follow-up "There Is Something Wrong With You".

Every bit as compelling as it's predecessor, "There Is Something Wrong With You" is a specially priced six-song EP of blazing power and beauty which is sure to grab the listener by the heart and the balls...er, we mean throat. Imagine a splendid mixture of the rawest moments of the Beatles and the Stones with the biting modern rock hooks of Nirvana and the Pixies and you've envisioned Jonny Polonsky.

A monstrously talented multi-instrumentalist and song craftsman (who deep down is an honest-to-god guitar hero), Polonsky is joined here by bassist Solomon Snyder (CupCakes, Dovetail Joint) and drummer extrordinaire Josh Freese (A Perfect Circle, Guns N Roses, Paul Westerberg). If this most powerful power-trio's show at The Viper Room in February was any indication, their tour will be even more blistering than the record.

Featuring stunning artwork and a unique 8-page full color booklet (you gotta see it to believe it!) "There Is Something Wrong With You" is sure to turn heads on many levels.
Who is responsible for this stuff anyway?
All contents are Copyright © 1995 - 2009 by eggBERT Records.